Where's my Mother's Leg?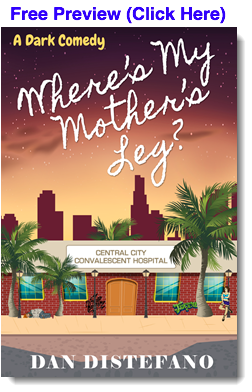 A Dark Comedy by Dan DiStefano
A humorous view of what really happened after you dropped mom off at the nursing home.
"If you can't find the humor working in a skilled nursing facility you'll go home every night wishing vodka came out of your shower."
Ned Russo thought he had it all. Lovely home in Pasadena, a beautiful ex-wife who didn't hate him, a charming daughter at UCLA that adored him and a cushy job with a fat salary he earned as the administrator of one of the premier nursing homes in Los Angeles. He even had a giant office that overlooked the pacific ocean. But, as a wise man once said, "things change."
Ned got fired. It took ten minutes for reality to suddenly hit him squarely in the face.
There was the mortgage and tuition for his daughter, the car payment and of course his alimony. So Ned took the first job he could find. It would just be temporary. It would also be a far cry from breezy Santa Monica. It was situated in the bowels of LA's Koreatown. But his job at the Central City Convalescent wasn't just a step down for Ned, it was more like falling off Mount Everest and landing on the roof of a Sherpa's hut.
Ned's journey and re-education in how the other half lives is a funny look at life in that nursing home down the block or that place where Grandma now resides or perhaps where you might end up.
Be kind to your children, they're going to pick out your nursing home!
About the Author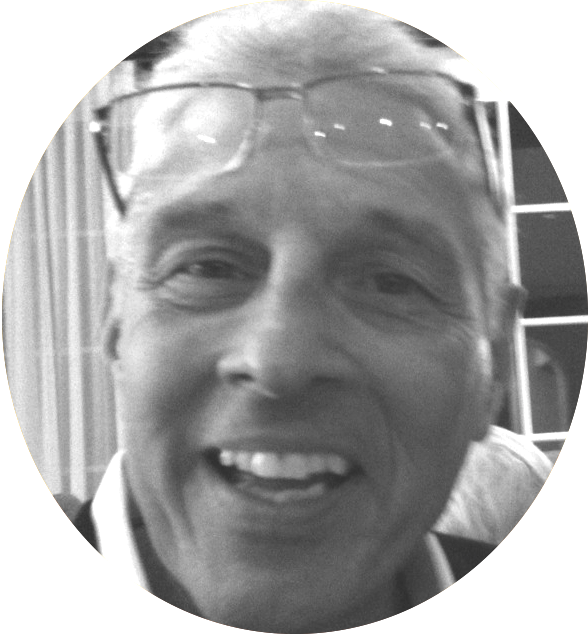 A former television writer, Dan DiStefano is now a nursing home administrator. He began sharing these stories about life in a nursing facility with his friends. He was urged to put these stories into a book.
Related Categories
---
Write A Review!
Although the author would prefer you post your review on Amazon or Goodreads, you can also post your review below. Either way, it's greatly appreciated! Goodreads Amazon

Library Thing

ReviewerPerks
When posting your review on Amazon, please mention at the end of your review that you received a complimentary review copy in exchange for your honest review (this is to comply with Amazon's reviewer requirements and NOT including this could result in your review being taken down).