AVAILABLE BOOKS
Full Heart Living: Conversations with the Happiest People I Know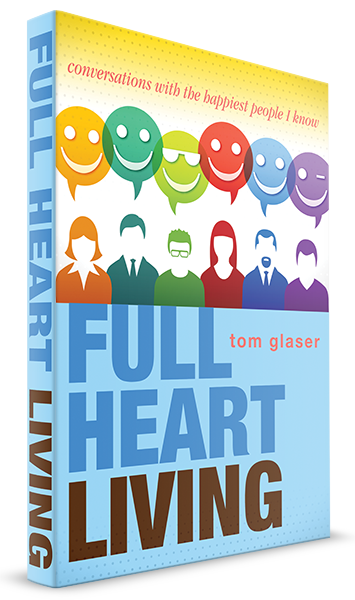 Preview
Reviews
"A profound reflection on what it takes (and to act) to live fully with joy and meaning."
"The combination of Tom's personal anecdotes, interviews with insightful, inspiring people, and excellent questions to spend time with after every chapter gave me the resources I needed to find solid footing and get me back to feeling myself again."
"Tom Glaser writes with intelligence, diligence, heart, and soul. The book is funny, touching, insightful, healing, and definitely beneficial. I consider it a nice little program wrapped up in a tidy little book."
"Although I'm usually not into self-help books, I was totally engaged with the book, enjoyed getting to know how the happy people lived and what made them live happily and fully."
"Full Heart Living strikes the perfect balance between optimism and pragmatism. My favorite part is the Boot Camp component. The author has found achievable ways to put happiness into practice."
Synopsis
Following the unhappiest period of his adult life, Tom set out to find how nine of the happiest people he knows got that way. These nine exceptionally happy but otherwise ordinary people shared how they honor their strengths and weaknesses, connect with their true passions, and enrich their lives and those around them.
In Full Heart Living, Tom uncovers what's behind the simple yet profound everyday choices these truly happy people make. Plus, he breaks down those choices into easy to follow steps. Take your first step. As Anne Frank said, 'Whoever is happy will make others happy too.'
Full Heart Living will inspire you to connect more deeply with others, yourself, and your passions. With Full Heart Living, be prepared to:
Connect more deeply with yourself and others
Live more fully in the present moment
Increase your self acceptance
Discover how good self-care is important to happiness
Uncover your passions and offer them in the service of others
Develop happiness resilience
ABOUT THE AUTHOR
"From a very young age, I was told what a good listener I am, and I've always been fascinated by human behavior. This combination naturally led to my majoring in communication as an undergraduate, and obtaining a Masters degree in counseling from Minnesota State University."
Tom Glaser is a Licensed Psychologist, psychologist, life coach, author, radio host, and performer. He has over 30 years experience providing high-quality, integrative, person-centered individual, couples, group counseling, therapy, and personal coaching.
BOOK DETAILS
Categories: Non-Fiction / Happiness / Success / Self-Help
Available in: PDF, Kindle, Audiobook (Audible), or Paperback
Melvil Decimal System (DDC): 158.1 — Philosophy and Psychology › Psychology › Applied Psychology › Personal improvement and analysis
Reviewer Links Goodreads Amazon

Library Thing Submit to RP
---
Learning To Fly: Hooks, Lines and Singles on Montana Creeks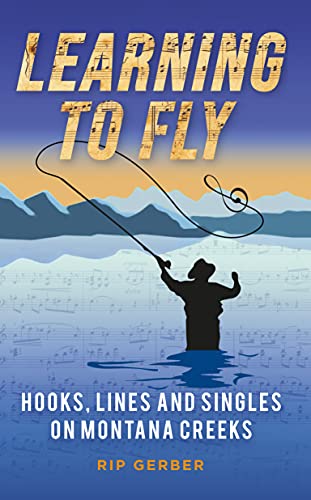 Synopsis
Some anglers say fish are deaf, that fish can only sense vibrations through their lateral lines, and that's not really hearing. But fly fishermen on the Hammer creeks know better. When the sun falls and the music rises at the barn, booming the ranges and blanketing all of Gallatin valley, every living creature with or without ears hears the rock and roll.
Learning To Fly is a short story anyone who's discovered the joy of fly fishing is likely to relate to. The author uses music creatively to tell his story and in doing so created a soundtrack for it. "If catching a fish is like hearing a great song, then releasing a fish is like seeing the musicians play that song."
BOOK DETAILS
Categories: Fiction
Available in: PDF, Kindle, or Paperback
Bonus: Spotify Playlist!
The author created a Spotify playlist of the 125 songs (in order) that are mentioned throughout this book.
Reviewer Links Goodreads Amazon

Library Thing Submit to RP
---
Red Romeo: Historical Spy Thriller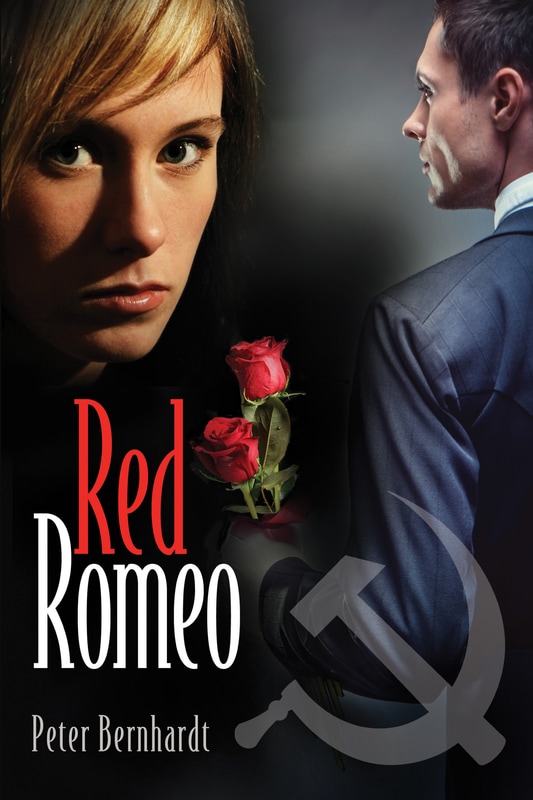 Preview
Reviews
"Superbly crafted spy novel with opera!"
"Spies, Germany, East vs West, 1970's and a strong Female Protagonist? What's not to love about this book? The story was well written and the characters were well developed."
Synopsis
The summer of 1977 finds divided Germany locked in a fierce espionage battle. West Germany's premier spy hunter, ambitious Sabine Maier, faces off against ruthless Stasi General Werner Heinrich. Sabine has filled half a prison with her prodigious arrests of communist spies. Heinrich is the mastermind behind a small army of spy gigolos who prey on lonely women working in the West German government's most secret divisions. Caught in the middle is ladies' man Stefan Malik, a reluctant Romeo, forced to do the general's bidding or rot in a Stasi prison.
BOOK DETAILS
Categories (Fiction): Historical Spy Thriller / Espionage / Political Thriller
Available in: Kindle or Paperback
Pages: 491
Wordcount: 130,406 (9 Hours)
Reviewer Links
---
Begotten: A Cocktail for Murder with a Splash of Romance
Reviews
"A must read."
"I loved this book! I couldn't put it down, it was easy to read, and spine tingling, at times. The characters were realistic and easily engaging."
Synopsis
Two sisters, Jacqueline and Jeri, have rented a rustic cabin for a week on South Lake Tahoe's shore owned by the Kelly family. Emma Kelly, the daughter of Lex Kelly, a wealthy New York businessman, has been missing for three weeks. The police have no clues, leads, or suspects. On the first day of Jacqueline and Jeri's vacation, they discover the gruesome remains of a woman in the closet of an old mansion located next door to the cabin they have rented.
Shocking as this crime may be, it is not the soul of the book. It becomes clear that the murder victim holds secrets for the reader.
As Jacqueline and Jeri venture farther into the mystery, Jacqueline, too, disappears. Time is running out as pending doom surrounds the two sisters.
BOOK DETAILS
Categories: Fiction: Mystery / Police Crime Thriller
Available in: PDF, Kindle, or Paperback
Reviewer Links Goodreads Amazon

Library Thing Submit to RP
---
The Tall Poppy Syndrome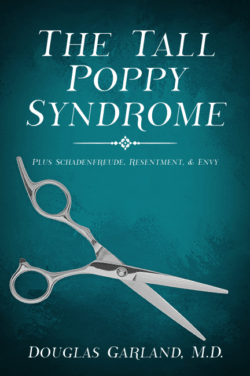 "My goal in writing about TPS and sharing my experiences with others is that readers of Tall Poppy Syndrome will learn about this syndrome and discover answers to these questions and more."
This book describes the history of TPS, with a full section devoted to societal benefits of tall poppies and their qualities. Other chapters describe emotions and syndromes such as bullying and schadenfreude, both which have similarities to TPS, as well as examples of Tall Poppies, Fallen Poppies, and cutters.
BOOK DETAILS
Categories: Non-Fiction
Available in: Paperback and PDF
Reviewer Links
---
YOU X 2: Peer Mentoring for Success
Description
Packed with simple and practical ideas, this is a "must read" if you want to "up" your game in today's world. Peer-Mentoring is a powerful technique for achieving success in a focused, targeted and accelerated way. Using clearly defined separate goals, two individuals form a mutual "Support for Success" contract to achieve real results in any category of Life (Career, Health, Personal).
If you want to increase your productivity, enhance your earning power, achieve your goals, and reach more overall success in your life (whether measured in money, expertise, or relationships), then read You x2. Peer Mentoring™ is a system in which two people agree to support each other based on complementary skills and needs, and the partners create a 'contract.' The purpose of this process is to create a productively paired 'buddy system' to help both of you achieve your individual goals.
BOOK DETAILS
Page count: 130
Available in: PDF Only
Reviewer Links